By now we all have realized that nothing, not even a global pandemic of the scale of COVID19, can stop love and the hearts in love. Engagement and wedding ceremonies may have been on hold for a while, but the desire to celebrate the union and love is still going strong. The year 2022 is on the horizon and it is time for you to look into the latest diamond rings collection trends in 2022 whether it is about selecting your own engagement ring, a signet ring, or looking for some inspiration to match your heartfelt proposal. After all, keeping things subtle and personalized is strong, fresh, and quintessential as is your connection with your to-be spouse.
With celebrity influence and social media stronger than ever, grooms-to-be are searching for vintage signet rings and brides-to-be are searching for stunning engagement and wedding diamond rings to make a powerful style statement. From minimalist solitaire cuts to bold colored diamonds, the old adages that 'a diamond is a girl's best friend' and 'one shoe doesn't fit all' are ringing true as far as engagement and wedding diamond ring trends in 2022 are concerned.
Emerald-Cut Rectangular Shape Diamond Ring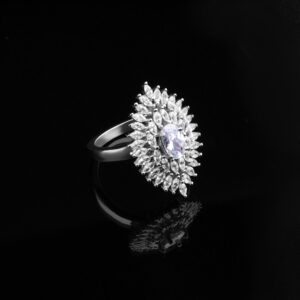 Despite the challenging times currently experienced by us and ahead of us, one thing is for sure that love has always prevailed and it will continue to do so today and tomorrow. And what better than choosing an Emerald-Cut Rectangular Shape Diamond Ring to celebrate your love with more gratitude and appreciation.
Solitaire floating rings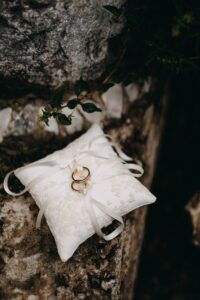 There's nothing more captivating for the eyes and the hearts than a timeless classic that boasts grace and sophistication but 2022 has a surprise for us. Imagine yourself wearing a 'floating' diamond ring instead of the diamond held in one place? To add to the fun and style, how about classy and contemporary diamond rings that come with prongs? The best thing is that you can choose a classic solitaire playing with negative space and geometry and captures elegance in a timeless form. Solitaire floating rings are here to stay and the perfect rings to flaunt.
Paola Halo Diamond Solitaire Ring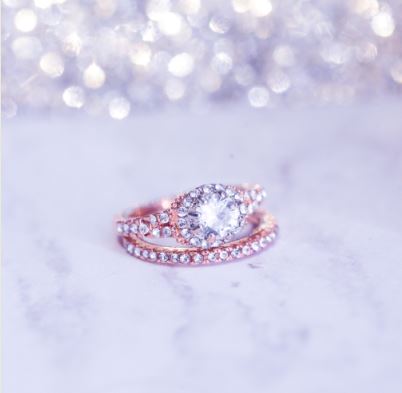 The Paola Halo Diamond Solitaire Ring is here to stay and shine. The best thing about Halo rings is that they're cut in stunning ways so there is always enough time and moments for you to catch the light for a breathtaking sparkle. The Paola Halo Diamond Solitaire Ring comes with a new flair and is a great choice for every girl and woman who is about to walk down the aisle. From octagon-shaped to hexagonal, the creativity behind these engagement and wedding rings is mesmerizing, to say the least. Ultimately, it's the timelessness and freshness of this stunning ring that makes it truly special.
Blue Stone Atlantis Ring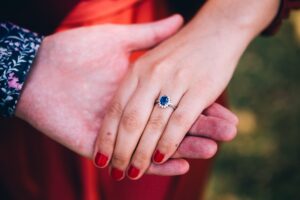 The pandemic may have forced you to stay quarantine and keep longing for your loved one but no more. Get ready to see a spark in the eyes of your someone special when you choose the Blue Stone Atlantis Ring. The ring comes with an edgy look makes it a wonderful choice. Dressed in white gold, the Blue Stone Atlantis Ring has a stunning, beautiful emerald to make this engagement ring a one-of-a-kind piece.
Oxford Oval signet rings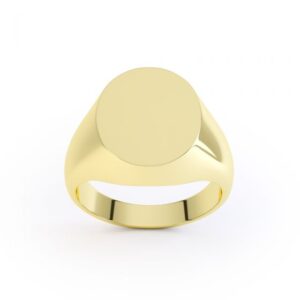 How about a beautiful signet ring this 2022? The Oxford Oval signet ring is a true reflection of sophistication, class, and tradition. The ring has a classic signet ring style and is one of the most popular signet rings on the market. The Oxford Oval signet ring is available in 9ct, 14ct and 18ct yellow gold, white gold, and rose gold. You can even buy this stunning signet ring in silver and platinum.
Oval Stone Set Signet Ring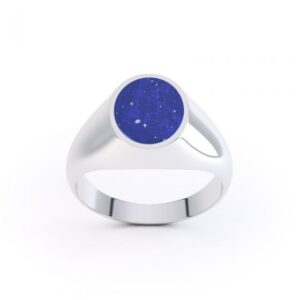 If you have always felt that there is not much choice when it comes to signet rings, here is some good news to delight you! Get the Oval Stone Set Signet Ring in five different colored stone signet ring styles: black onyx signet rings, lapis lazuli signet rings, carnelian signet rings, Bloodstone signet rings, and Sardonyx signet rings.
You can get these signet rings in rose, yellow, and white gold and in silver and platinum. The Oval Stone Set Signet Ring has a classic oval shape to it that rings with inlaid hard stone gems into its head.